1. Choose a jeweler as you would choose a doctor
Your jeweler should be armed with expert training, open to questions and able to provide answers in clear, simple language.
An educated jeweler will not only explain the 4Cs of Diamond Quality to you, but will be able to demonstrate the differences between apparently similar stones. They will also encourage you to compare a number of diamonds that fall in your budget.
2. Understand the 4Cs of Diamond Quality
This basic knowledge will not only unlock the mystery of a diamond's quality, it will help you understand a diamond's value and price.
Diamond color: In most diamonds, the term actually refers to the absence of color. The less color in the stone, the more desirable and valuable it is. Some of these differences are not visible to the naked eye, but directly impact the overall quality and price of the stone.
Diamond clarity: measures the amount, size and placement of internal 'inclusions,' and external 'blemishes.' Grades run from 'Flawless,' with virtually no imperfections, to 'Included,' which contain a significant number of imperfections.
Diamond cut: does not refer to a diamond's shape, but to the proportion and arrangement of its facets and the quality of workmanship. The amount of brilliance, sparkle and fire in a diamond is determined by cut. Grades range from 'Excellent' to 'Poor.'
Diamond carat: refers to a diamond's weight. Generally speaking, the higher the carat weight, the more expensive the stone. Two diamonds of equal carat weight, however, can have very different quality and price when the other three Cs are considered.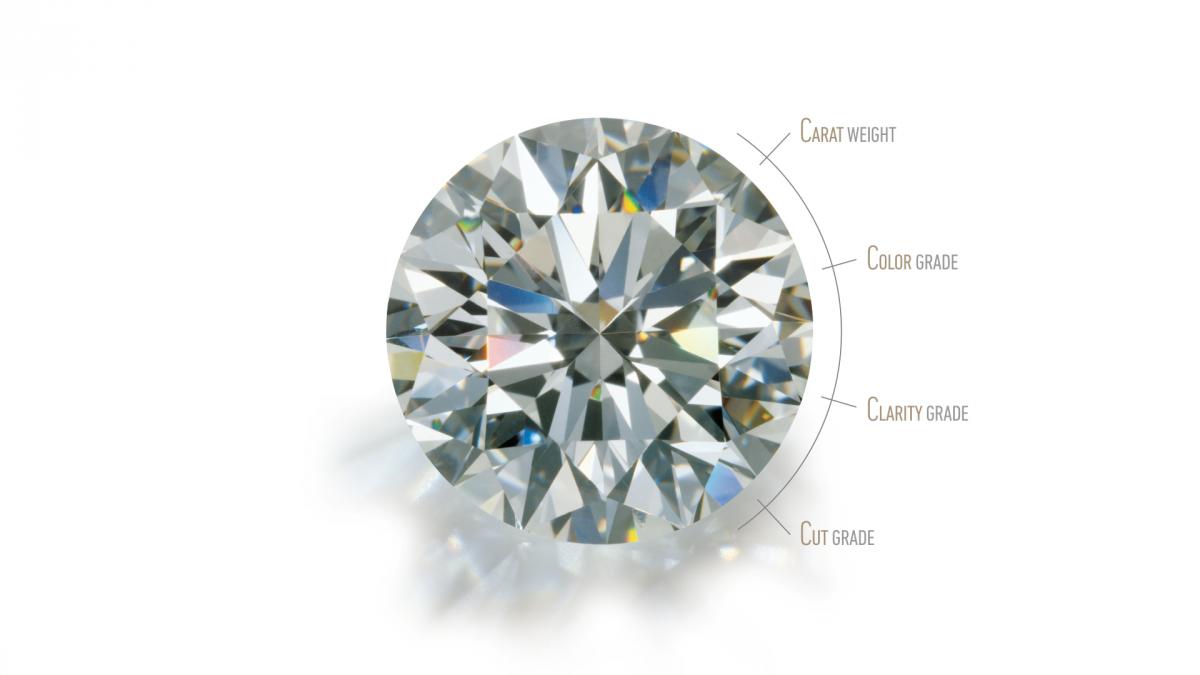 3.  Insist On a Diamond Grading Report
A diamond grading report from an unbiased, scientific source such as GIA is more than important information, it's proof of what you are purchasing. The differences in diamonds can be so subtle, even a trained jeweler can't recognize them without lab verification. Insist that any diamond you buy come with an indisputable verification of its quality.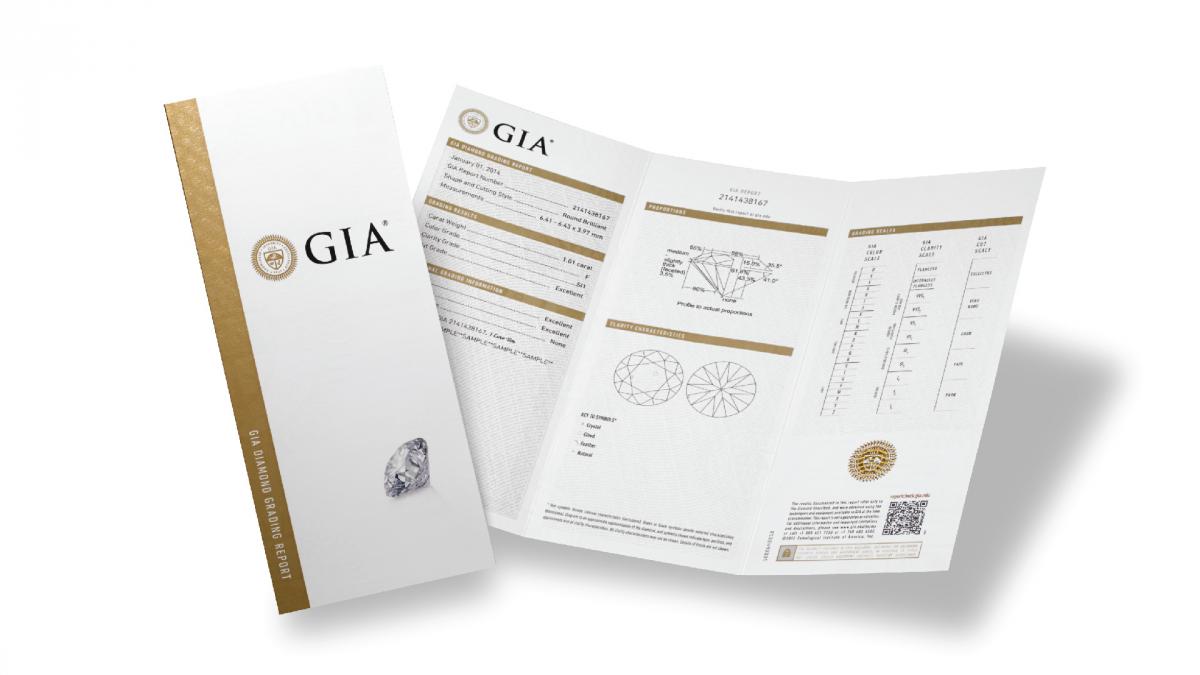 4. Protect the purchase
Have your diamond appraised and insured. Appraisers and insurers rely on diamond grading reports to accurately evaluate the value of gems. As an additional measure, consider having your diamond laser-inscribed with its GIA report number, to provide verification if it is ever lost or stolen.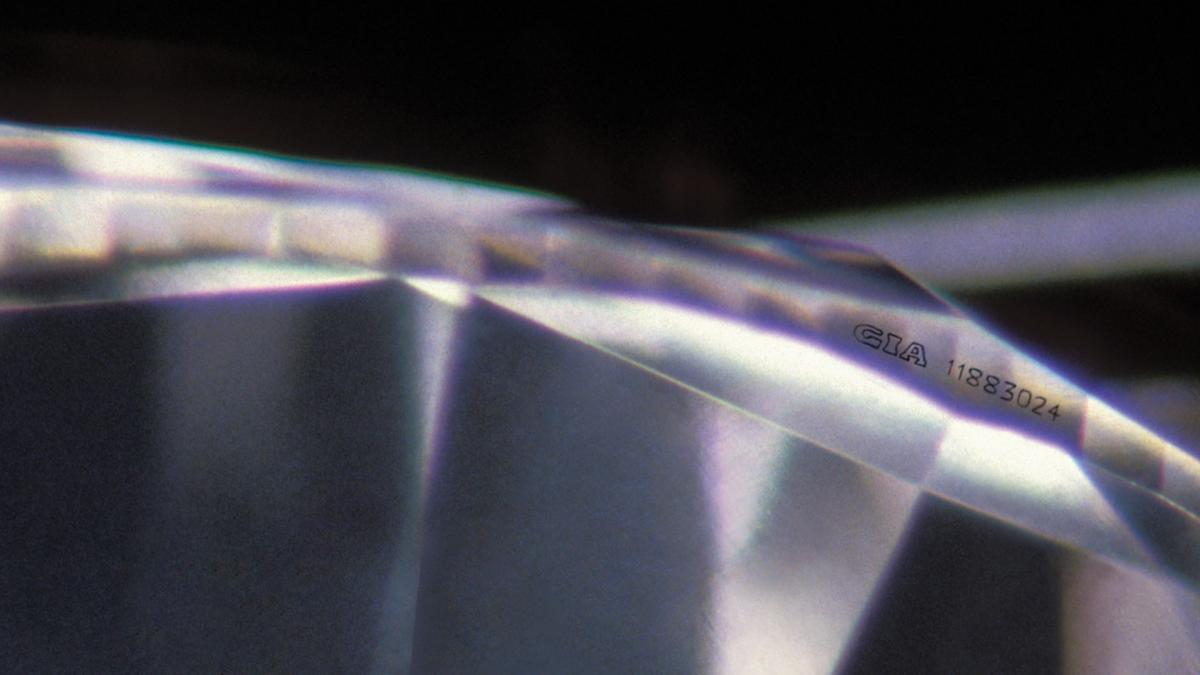 Caring for your diamond
Diamonds are remarkably durable, resist scratching (except by other diamonds) and maintain their brilliance over time. But diamonds aren't indestructible. They can be chipped by a sharp blow, become loose or lost in a weakened setting, or be damaged by contact with other diamonds. Wear diamond jewelry with care. Store it in padded boxes or soft bags separate from other jewelry. Clean your jewelry by wiping it with a lint-free cloth or with warm water, mild soap and a soft toothbrush, or by dipping it briefly in a commercial cleaning solution. Have your diamond jewelry periodically cleaned and its setting examined by a professional jeweler to maintain its beauty and integrity over time.
Source: GIA website